Glevum hold a number of accreditations and memberships that provide assurance that we adhere to the highest standards of workmanship and installation.
Listed here are some of the most important, along with an explanation of the benefits that this brings to you as a Glevum customer.
FENSA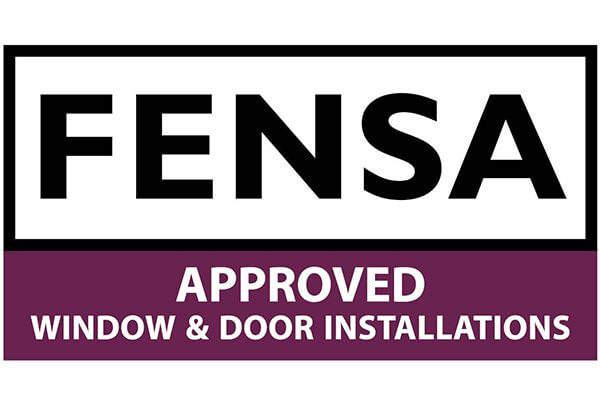 FENSA is the industry standard for replacement window and door installers self-certifying compliance with the building regulations. Glevum are registered with FENSA and adhere to all their standards
What are the benefits to you of Glevum being FENSA registered?
Save time and costs:
You do not have to register your window or door installation with the local authority yourself. Not only is the FENSA approach much faster and easier – it will also save you up to £250!
Compliance with the Building Regulations without the added cost and time of arranging assessment by Building Control
If you own properties across different local authorities – for consistency of quality and price, you are able to use the same FENSA installer for all installations, as they can work in all Local Authority jurisdictions
Confidence in FENSA installers:
FENSA is the brand trusted by all local authorities, industry and government.
An independent report commissioned by the Government found FENSA to be the most successful of all competent person schemes to date in the UK, across all industries.
Vetting: All FENSA registered companies are continually re-assessed by an independent inspection body to ensure consistency of Building Regulations adherence and service.
FENSA proactively protects consumers from the cowboys – not only by withholding the scheme from those unable to pass FENSA's independent assessments; but also by reporting to Local Authorities and Trading Standards companies who erroneously claim FENSA registration, to enable prosecution.
GGF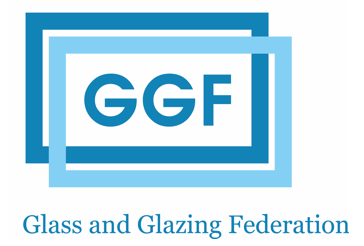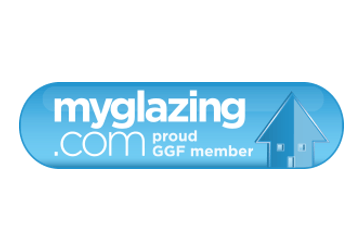 The Glass and Glazing Federation is the main representative organisation for companies involved in all aspects of the manufacture of flat glass and products and services for all types of glazing, in commercial and domestic sectors. Glevum are members of the GGF.
By employing a GGF approved member to carry out all your windows/doors/conservatory needs, you will be investing in workmanship and service of the very highest standard.
In order to become a member of the GGF, installers have to show proof of previous experience and meet a number of qualifying requirements. Once they are accepted as a member they are continually vetted by us, must follow our 'Code of Good Practice' and are expected to work to standards as laid out in our 'Glazing Manual'.
For added peace of mind, all consumers, landlords, who choose a recognised GGF installer will also benefit from our FREE conciliation service in the unlikely event that something goes wrong or they are left unhappy with the level of work completed. This seeks to resolve any disputes between members and customers in a quick and timely manner.
Glevum are proud to be members of the Glass and Glazing Federation and as such comply with their Consumer Code of Practice. You can view a free copy of this code at www.myglazing.com
SAFE CONTRACTOR
Safe Contractor is a leading health and safety pre-qualification assessment scheme, dedicated to promoting higher standards of competence and compliance. Safe Contractor is the fastest growing health and safety accreditation scheme in the UK.
Glevum's membership demonstrates our health and safety competence.
CHAS
CHAS is the Contractors Health and Safety Assessment Scheme. CHAS carries out health and safety pre qualification assessments to a nationally recognised and accepted threshold standard. These assessments are used by hundreds of public and private sector buying organisations such as councils and housing associations. Glevum's membership of CHAS is further assurance of our rigorous health and safety standards.
THE GLAZING ARBITRATION SCHEME (TGAS)

The Glazing Arbitration Scheme (TGAS) which has now superseded The Glazing  Ombudsman (TGO), is an independent Not for Profit organisation for resolving disputes between Consumers and Registered Businesses such as Glevum.
TGAS offer real consumer protection for homeowners, with a straightforward Arbitration Scheme that provides a fair and 'hassle- free' means of redress in the unlikely event that anything goes wrong.
THE GUILD OF MASTER CRAFTSMEN
Glevum are members of the Guild of Master Craftsmen. A sign of quality. The Guild of Master Craftsmen continues a long established tradition of bringing together skilled people engaged in a trade, craft or profession in order to safeguard the interests of the public. With rogue tradesmen and poor workmanship sadly as widespread today as it ever has been, there is as much need today for the Guild of Master Craftsmen to provide the public with access to skilled tradesmen.