COVID 19 has had a massive and profound effect on so many aspects of our lives in 2020 and at least for the short term future, but has it also changed the way we come to regard our home forever as well?

We look at the changes we have seen, to try and answer that question. How did we regard our homes before COVID? A safe place to rest and relax, our sanctuary, where we raised our family, a base from where we go to work or play? But then overnight for many of us it suddenly became our place of work as well, a school, where we exercised, socialised remotely and the place where we ate all our meals. Online shopping, zoom and the 5pm Government press conferences became massive parts of our lives.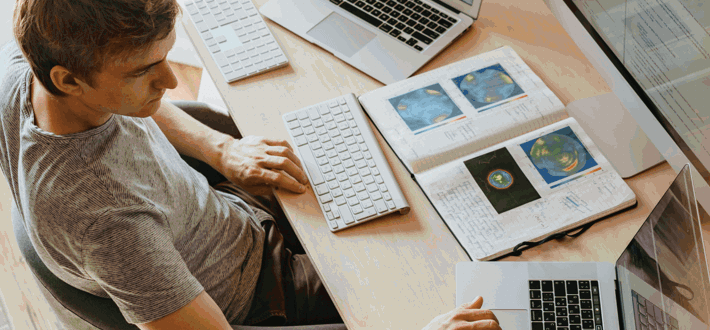 Suddenly some of those who had chosen the "buzz" of living in a city centre apartment for example bemoaned the lack of space in general and the lack of outside space in particular. The number of rooms became important as we all tried to find a new normal where families not only lived together, but where school, work and normal domestic life had to co-exist.

At the heart of the initial lockdown when you could only leave home once a day for exercise and for essential food shopping, the garden really came into its own.

This year more than any other in history, we have spent more time in our homes – which caused many to reflect on the improvements that needed to be made. Our home that we have always loved may not now work as well for us as it once did. Home technology and home exercise equipment were also big winners.

The impacts of these changes became apparent when businesses to some extent got back to work and the housing market re-opened. Where people could, many were looking to move to more rural locations and the number of rooms in the home and the garden became prime deciding factors.

For a while it looked like working from home may be a passing fad as in the last week of August we were urged to "get back to work". Just three weeks later though we were once again told to work from home where we possibly can. So, as far forward as we can see working from home looks here to stay.

Looking back one thing is apparent is that most of this happened in the context of a warmer than usual Spring and the Summer. Most of us had to abandon plans for foreign holiday or even a staycation and the "stayhomecation" became a thing.

But how will things change in Autumn and Winter as our homes continue to be used in very different ways to the way they did before. Home working will undoubtedly focus many peoples' minds on energy bills and our homes energy efficiency as we face the prospect of heating our homes for many more hours than we usually do. The energy comparison website Energyhelpline thinks we could see energy bills increase by nearly 20% if we work from home from home 5 days a week.

Under current HMRC guidance we can claim up to £6 a week from our employers without providing receipts to contribute to things like energy costs. But crucially this does not apply if we choose to work from home and in the current climate, how many businesses will be able to afford this. There is also a small amount of tax relief we can claim if we are having to work from home – see the Government website for more information.

We think that there will be a spike in interest in replacing old or inefficient double-glazed windows or doors. There is often a small increase due to people wanting to get work done before Christmas, but this could potentially be much larger this year. Increased demand is in some cases leading to longer lead times, so if you are considering this work, do not leave it to late.

The weather that Autumn and Winter brings means that it can be less appealing to spend time in the garden. Conservatories though which have always enabled you to enjoy your garden all year round, have the added benefit of adding an all-important extra room. Our customers have always told us that once they have a conservatory it becomes their favourite room. But that was for the extra social space, whereas now we hear more and more people planning to use it for work during the day and socially in the evening.

We don't have a crystal ball and the way we use our homes is as individual as we are. However, some of the certainties of the current situation combined with the undeniable characteristics of the seasons, make our predictions more than likely to come true. If you are considering replacing your doors or windows or adding a conservatory, then why not visit www.glevum.co.uk to get in touch and request your socially distanced home visit or a free quote.