Posted on July 02, 2017
Whether you live in a studio apartment, a two bed semi-detached house or a rural manor house, your home is your castle and you need to protect it. Home security and safety is an important concern for most people, but it needn't be a worry. With a few simple techniques, you can sleep soundly knowing that your home is as safe and secure as can be.
Most of us would regard our homes as safe but there could be a few gaps in your security system that can easily be fixed. Here's how: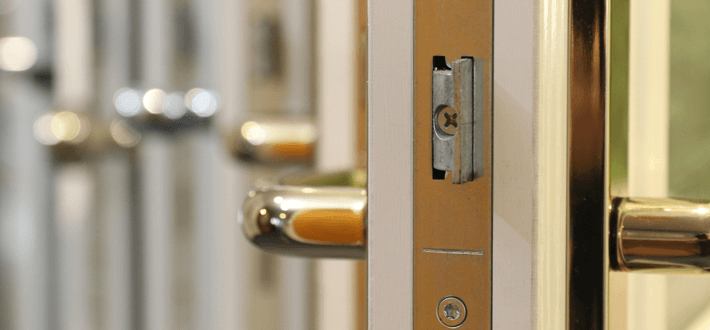 Think like a burglar
Try planning to burgle yourself! This is a great way to uncover any weaknesses in your security system that may have previously escaped your notice.
Always lock up, even if you only pop out only for a pint of milk. You would be surprised how many burglars just walk in through an unlocked door or window and don't need much of an opportunity to do so. Also think about security of your windows and doors. Wooden doors and windows or old UPVC windows can be easier to break into. uPVC double glazing windows and doors of the highest quality standard, complete with state of the art locks, are ideal for making your home as secure as possible.
Fit an alarm and ensure all wiring is effectively hidden. Many professional burglars seek out places where they can disconnect the security system. And if you have a faulty alarm that frequently goes off, get it fixed immediately and let your neighbours know that it's been repaired. Many people ignore an alarm that goes off regularly.
Is there anyone home? Does your house appear occupied at all times? Leave a light on that can be seen from outside or use timers to switch radios on and off when you're not at home.
New home, who has the key?
Always change all the locks when you move into a new house. You don't know how many people have been given a copy in the past and it's better to be safe than sorry. If you lose your keys, change the locks immediately.
Before handing your house key over to a cleaner for several hours, make sure the person is honest and reputable. Check all references thoroughly. If the house cleaner is from a firm, call your local Better Business Bureau to check on the firm's reputation.
Locking yourself out is a pain, and leaving a spare key somewhere handy can seem like a smart move. But keeping a spare key somewhere notoriously obvious like in the mailbox, under the doormat, or on a nail behind the garage, can be a risky move. Might you have a trusted neighbour you can leave a key with instead?
      
Privacy for your place
As well as looking great, window and door shutters allow you to adjust the amount of privacy and offer a stylish alternative to traditional nets or curtains. They can be a great deterrent for burglars too as they won't be able to spot any valuables through the window.
Are your windows and doors double glazed? Alongside being economical and durable, uPVC double glazing gives you a sense of being extra safe and secure.
Nosey neighbours
Keep your neighbours in the loop, tell them when you're going away but don't leave notes out for them, these can be welcome notes for a burglar. Also talk to your neighbours about any suspicious people or strange cars you notice lurking about, they might have seen something suspicious too.
Stranger danger
Ask for credentials from any sales-person who requests entry to your home. Ask that their ID be pushed under the door. Many professional burglars use this cover to check out homes. If you're doubtful, check with the person's office before letting him or her in.
If someone comes to your door asking to use the phone to call a mechanic or the police, keep the door locked and make the call yourself.
Why not replace the entrance to your home with a welcoming front door with decorative glazing? See who is at the door before opening and with the use of privacy glass make it more difficult for intruders to see what's inside. Frosted glass offers privacy, toughened glass offers security and options such as patterned glass, leaded windows and even stained glass offer style choices to suite your style.
Man's best friend
Dogs are good deterrents to burglars. Even a small, noisy dog can be effective — burglars do not like to have attention drawn to their presence. Be aware, however, that trained guard dogs do not make good pets. Obedience training and attack training are entirely different, and only the former is appropriate for a house pet.
We hope you find these tips useful. Please feel free to let us know your own tips.