Posted on September 27, 2016
Whether you're putting your property on the market or are simply looking to impress the neighbours, kerb appeal is of paramount importance. It's impossible to overstate the role that first impressions play in the world of property. From the smallest brass door knocker to the state of the rendering, every detail counts.
Here are a few straightforward tips to help you transform the look of your home from the outside.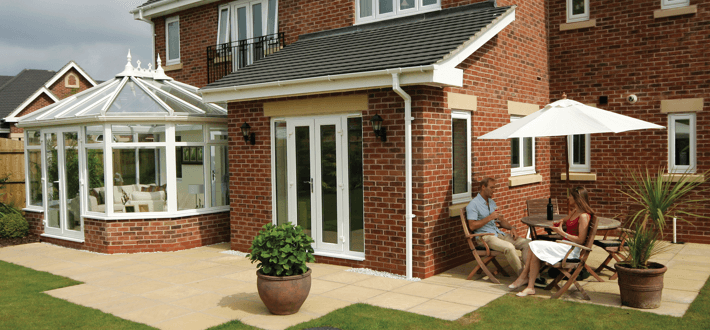 1. Introduce foliage
It doesn't matter whether you're in the city or the countryside, foliage can transform the frontage of your home. Creative use of plants can add both texture and colour to your property, immediately brightening it up.
You don't need a large, landscaped front garden to impress passers-by, either. Some simple hanging baskets and door-side planters will be enough to make a huge difference. These also don't have the downside of for example climbing plants that may damage the brickwork.
2. Fit new windows
Tired windows can really drag a property down aesthetically. The same can be said of windows which don't suit the neighbourhood's architectural style.
Brand new windows will bring a new lease of life to your property, but that's not the only benefit. By choosing energy efficient models, you'll be able to slash your utility bills and reduce your carbon footprint, all in one fell swoop.
3. Refresh the paintwork
As always, a lick of paint can do wonders for the look of your home. Touch up anything wooden, and if your home has a painted exterior, it could be worth getting the entire property done.
It's not just the building which will benefit from a fresh paint job. Look to anything in your front garden which is looking a little tired. Touching up a gate, fence or mailbox could have a big impact on your kerb appeal.
4. Replace lettering
If you have a sign outside your home with either the number of the name of your home, this is a great opportunity to inject a little style. Shop around for fancy fonts and innovative materials. The key here is to match the signage with the environment, both in terms of colour and material.
5. Install stylish lighting
Worried that all your hard work will go unnoticed come nightfall? By installing some tasteful lighting, you can highlight your changes in the dark. Even if you've not done a great deal to change the front of your property, stylish lighting can have a really positive impact on your kerb appeal.
The light fixtures you choose can also add some style to your frontage during the day. As with the windows, be sure to match the style of your lighting to the style of the property and the overall feel of the neighbourhood.
Investing just a small amount of time and money in the front of your property will reap big rewards. In addition to making the neighbours jealous, you're almost guaranteed to make your home more saleable and to increase its value.