Posted on April, 2019
What is FENSA?
FENSA is the Fenestration Self-Assessment Scheme – it is a government-authorised scheme that monitors building regulation compliance for replacement windows and doors, in England and Wales. The scheme was set up by the Glass and Glazing Federation (GGF) alongside other partnerships, after the government launched the new Building Regulations for double glazing companies in 2002. It is illegal to have installed double-glazing in a property without a building regulations certificate.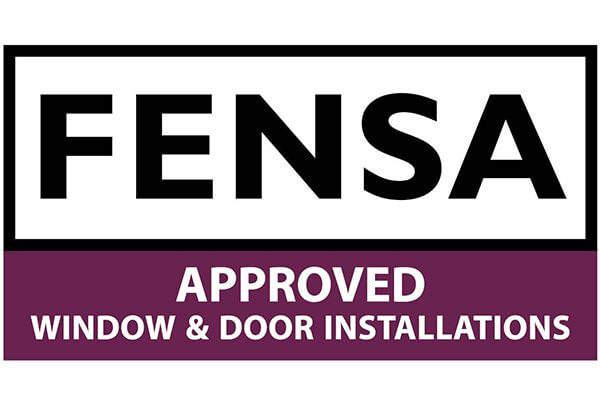 A FENSA certificate is a declaration given to the homeowner by an installation company which confirms that the windows and doors they have replaced are energy efficient, registered with the local council and comply with building regulations. The certificate is a valuable and essential document when selling the property, which verifies that the warranty is insured, and it is proof that the work is professional.
Every FENSA registered installer like us here at Glevum, are continually re-assessed by an independent inspection body to ensure consistency of Building Regulations adherence and service.
What does FENSA cover?
FENSA covers the replacement of external windows, doors, roof windows and roof lights in your home, against the relevant Building Regulations. Despite FENSA covering these areas, there are some set requirements which must be met for the property to qualify. The property must be sited on its original footprint, and the use and size of rooms mustn't be altered.
What does FENSA not cover?
It is important to note that the main features that FENSA does not cover are new builds, conservatories, porches, extensions, any repairs (frame not included), listed buildings, detached garages and commercial properties.
How important is my FENSA certificate?
A FENSA authorised installer protects homeowners, and companies like Glevum comply with the building regulations to deliver a FENSA approved service. However, not all installers comply with Building Regulations, and not all of them will register your installation with the local council. It's important to be aware that compliance and registration are required by law.
If your installer doesn't mention that you're responsible for this and doesn't offer a FENSA certificate or another building regulations compliance certificate, you'll need to be aware that this is something you'll have to pay for and can be done through an inspection by building control.
What's the great thing about Glevum being FENSA registered?
FENSA is the brand trusted by all local authorities, industry and government, and your certificates are transferable, which means they last as long as you have your windows, and when you sell your home, they pass to the new owner. If you own properties across different local authorities – for consistency of quality and price, you can use the same FENSA installer for all installations, as they can work in all Local Authority jurisdictions
You do not have to register your window or door installation with the local authority yourself. Not only is the FENSA approach much faster and easier – it will also save you up to £250!
We can comply with the Building Regulations without the added cost and time of our customers arranging the assessment by Building Control.
An independent report commissioned by the Government found FENSA to be the most successful of all competent person schemes to date in the UK, across all industries. FENSA proactively protects consumers from the cowboys – not only by withholding the scheme from those unable to pass FENSA's independent assessments; but also, by reporting to Local Authorities and Trading Standards companies who erroneously claim FENSA registration, to enable prosecution
Here at Glevum, we are registered with FENSA and adhere to all their standards. It's your responsibility as a homeowner to make sure installations are registered with the local council. You can read all about Glevum accreditations and memberships on our website in the "About section".
If you have any questions regarding FENSA and how we comply, please get in touch.