Posted on February 15, 2016
Investing in any home improvement is a serious business. From the products you choose to the companies you employ to carry out the work, each and every decision can be hugely important. Not only do your improvement projects have a significant impact on your enjoyment of your home, but they can also have big implications for its value somewhere down the line.
A common mistake made by homeowners is to let their decisions be influenced too heavily by the figure at the bottom of the quotes they receive – it can be a mistake to think that cheaper is always better. While there's a lot to be said for getting the best deal available, things are rarely so straightforward. Here, we take a look at the most important things to consider when comparing quotes for new windows and doors.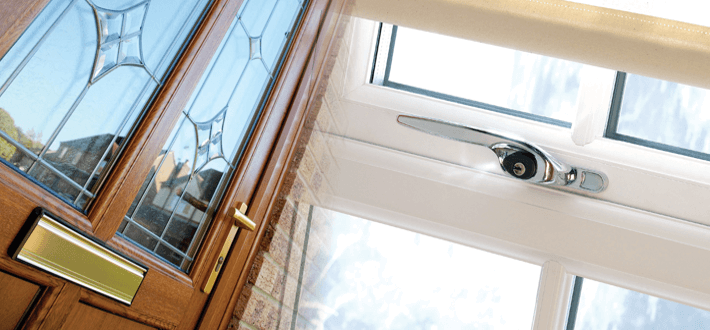 Energy efficiency
Your home's windows and doors play a considerable role in your domestic finances. Beyond the money you pay to have them fitted, expect them to be a contributing factor in each and every energy bill you receive in years to come. This is why it is key to understand the energy rating of your proposed new windows and doors. Simply put, investing extra money in energy efficient windows can save you money on future utility bills. Of course, there's also an environmental incentive to prioritise efficiency.
Company experience
Fitting windows and doors isn't easy, and it's not something that can be learned overnight. To ensure the job's done right, it pays to go with tried and tested professionals. If you want an assurance of experience and quality, be sure to opt for a company which is a member of the industry body FENSA.
Security features
Poorly fitted or cheap windows with insufficient security features are one of the most common flaws in modern housing. Investing in secure windows and doors is an effective means of keeping criminals at bay. This works in practice, and can also provide a powerful deterrent.
Aftercare
Modern windows are built to last, but they are sure to require some attention in the years to come. Opting for windows and doors that come with a guarantee is a good start, but it can also help to employ a company which is committed to providing lasting aftercare solutions.
Independent reviews
No matter how many boxes a company ticks, by far the best way to tell if they're up to the job is to speak to people who have worked with them in the past. Word of mouth reviews from people you know and trust are ideal, but they aren't always easy to come by. Alternatively, try looking for independent review sites like Best Of Gloucester to read what other people have to say.
Identifying the best people to fit windows and doors locally can require a good deal of work, but it's worth your while. While low quotes can be alluring, it's important to think carefully about the long term. The price is important, but it's essential that you invest sensibly in a job well done and think value rather than price alone. From using a reputable company to selecting high-quality, energy efficient products, making smart decisions now will make life easier – and cheaper – in the years to come.